Design your business around your ideal lifestyle and
stop living to work
Business and life can (and should!) be fun! Constantly feeling tired and drained from long hours, less than desirable clients, low pay and spinning your wheels isn't getting you there. Let's change that.
Build Your Agency & Get Results for Clients
Start and grow your web design, SEO or digital marketing business. Build your clear success path, identify your target clients, access 80% done for you templates & processes lead generation execution guides, and more.

Designed for YOU. Create an Income Plan that Works.
It's now right at your fingertips…
In-depth training, process, templates, resources & support to turn your ideas into profit…
all with the purpose of intentionally working so you have more fun!
Sell High-Value Services to Clients
Trade in your low paying and demanding clients for serious clients who understand and focus on value. Use the processes inside Next Level to easily demonstrate your value, follow a process to deliver results and thrive.
Done-For-You Templates for Faster Profitability
Skip creating everything from scratch since it's all right at your fingertips. Just download and start serving clients and making money.
The Resources You Need
Stop reinventing the wheel, wasting time and losing money not having the steps and processes you need. Determine your path here, download the resources & start now. No analysis paralysis.
The Clarity You Need
The faster you have clarity, the faster you are building your monthly income! Now you'll have the step-by-step to how to make your business happen.
WONDERING HOW YOU'LL SUCCEED?
A Process Designed for Results…

90-Day Success Paths
Select a path based on what you want to achieve and receive the process you need to follow to achieve that result in 90-days (or less). Plus, templates, documents, guides & anything you'll need to implement the steps quickly.

Lead Generation Execution Guides
My lead generation execution guides give you the actual steps to follow to implement the strategy you select. Plus, access the templates and docs you'll need to get set-up quickly.
Standard Operating Procedures (SOPs)
Not sure how to grow your client's business? Well, now you do. Access my library of SOPs created around client outcomes to help you get work done and help your client where it matters most.
Note: New training, documents & SOPs are being released. More coming soon. As more is released, the price will go up. If you're already enrolled or start today, updates will always be included free.
Follow the 5-Step Process or
Pick a 90-Day Success Path
Step 1: Determine Your Target Audience & Create an Irresistible Offer
Research and select a profitable target audience and create an irresistible offer.
Step 2: Set-Up Your Lead Conversion System
Create a profitable, consistent and automated lead generation system for dependable income.
Step 3: Attract Leads
Select a lead generation strategy designed around YOU and your target audience to attrac your ideal clients.
Step 4: Craft Your Client Qualification Process (to Sell More With Less)
Use the scripts to qualify high paying clients, easily prove what you're worth & turn more leads into paying clients.
Step 5: Create a Positive Client Experience & Build a Profitable Workflow Process
Impress clients with a high-end onboarding experience, high quality work and fast turnaround time.
This is a System…
If you're done with online courses and doing this alone, this system gives you step-by-step processes to implement to grow your business based on your desired outcome, goals, skillset and personality.
Based on 90-day success paths, you'll select your desired path and implement the process.
This works for new web design & SEO entrepreneurs, as well as those looking to grow. Clarify your target audience, craft an irresistable offer, develop a lead generation system, deliver results and add recurring revenue to your business.
This means this will NOT work if you are unwilling to spend time on your business or would just rather learn than take any action.
If you are a serious entrepreneur and are willing to implement the provided process and systems, this will work for you.

Some of the 90-day success paths include:
Clarifying your target audience & crafting an irressistable offer

Build a lead generation system

Hiring a team / outsourcing

Attracting leads

Creating better systems & processes
PREVIOUSLY RECORDED ON-DEMAND TRAINING WORTH $4,500
Access On-Demand Training &
Resources at Any Stage of Business
A library with a variety of topics across all aspects of busines. For example…
Lead Generation
How to Select The 1 Lead Generation Strategy that Will Bring in the Most Leads (& Ditch the Rest)
Strategies for Approaching Clients & Overcoming Objections
How to Create a Full Lead Generation Funnel (With Examples)
Delegation & Outsourcing
from Experts in their Field(including my personal rolodex)
7 Steps to Help You Effectively Recruit a New Team Member
SEO Copywriting: How to Successfully Outsource Client Content Writing that Produces a ROI
How to Hire Help When You Don't Understand the Job
Business Mindset
Thinking Like a 6-Figure Entrepreneur & Developing an Entrepreneurial Mindset
How to Know What to Work on Everyday & Getting It All Done
Breaking the Cycle of Procrastination
How to Schedule Your Business Around the Rest of Your Life
Scaling Your Business
The Difference Between Selling a $1k vs a $10K Site (& What Happens When You Double Your Prices)
SEO Copywriting: How to Successfully Outsource Client Content Writing that Produces a ROI
The Simple Framework for Achieving Big Results in Your Business in 90 Days
Will You Be the Next Success Story?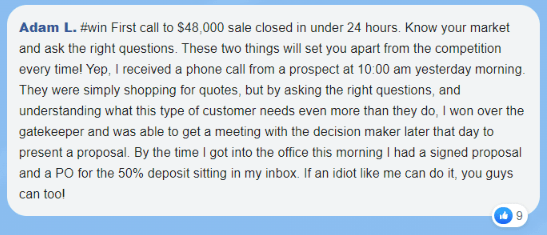 Here's What You'll Get When You Decide to Start Today

80% done-for-you steps, processes & templates to scale an agency
Starting takes a long time when you do everything from scratch! Find 80% done-for-you templates to download & use so you can do more important things.

Step-by-step workflow process for profitable projects
No more projects being dragged out with no end date in sight or wondering if you'll be able to get results for clients. Use the step-by-step in-depth process.

Full step-by-step training, nothing left out
Next Level fills in the missing gaps in your business. Everything from specific clients to target to short-term & long-term lead generation strategies & more.

An outlined path to follow
Not sure where to start and just want the steps? Pick your desired success path and just follow the steps & use the resources listed for your specific path.
Plus, gain access to all these Portable Entrepreneur products…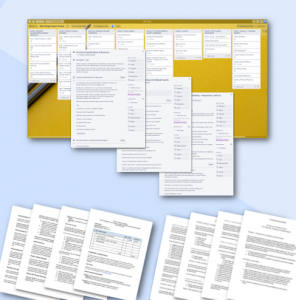 Profitable Projects: Web Design Workflow Process
Solve 90% of your Agency problems with this workflow. Easily demonstrate your value, sell clients, add recurring revenue & grow your client's businesses.
---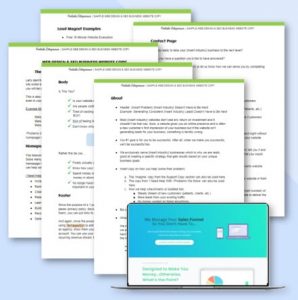 Agency (Freelancer) Website Copy
Not sure what to write on your agency website? Simply tweak this done-for-you copy and be done in a hour.
---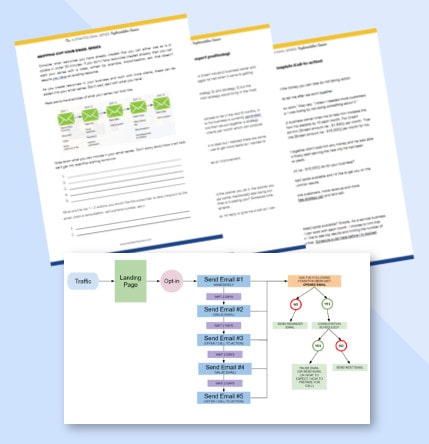 Automated Client Email Campaign
A done-for-you 5-email automated client getting series. Includes planning sheets, email templates & funnel map.
---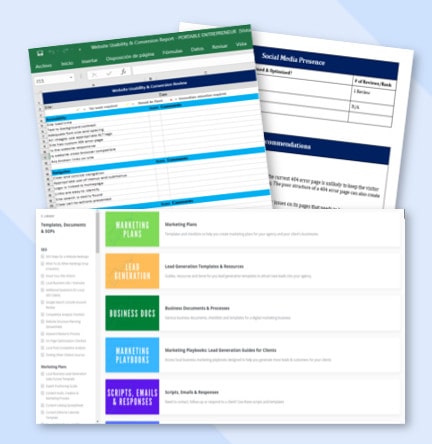 Agency Template Bundle
Access agency documents and templates to use immediately so you stay focused on what matters most.
---
Outsource It!
Build out your team or outsource your projects. Includes my outsourcing contacts, templates & documents.
---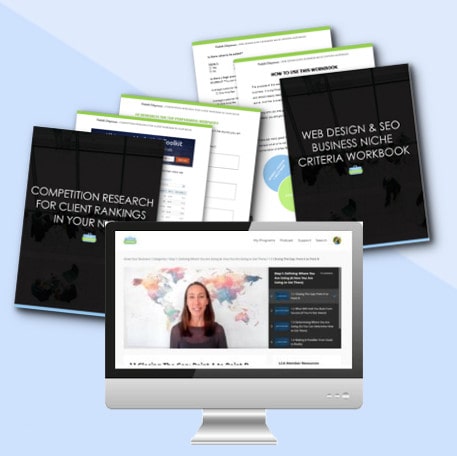 Niche Selection Kit
Stuck selecting a niche? Find out what questions to ask & where to find answers so you can make a decision.
---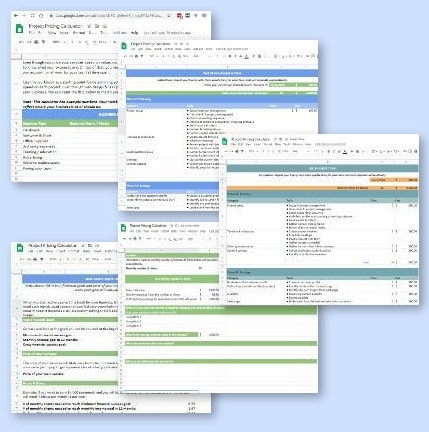 Project Pricing Calculator
Know where your time is really going, how to set a profitable base price & how many clients you need.
---
Digital Marketing Playbooks
Access 12+ playbooks designed to take you from newbie to implementing a marketing play the same day.
---
+ Next Level Training ($997 value)
TOTAL VALUE:
$2,007
Next Level Monthly
---
All agency training
Full suite of resources, templates & SOPs
Web design workflow process
Agency website copy
Automated client email campaign
Agency template bundle
Rolodex of outsourcing contact
Niche selection kit
Project pricing calculator
Digital marketing playbooks
Private Facebook community & support
All future updates (as long as you are a member)
Next Level Lifetime
---
All agency training
Full suite of resources, templates & SOPs
Web design workflow process
Agency website copy
Automated client email campaign
Agency template bundle
Rolodex of outsourcing contact
Niche selection kit
Project pricing calculator
Digital marketing playbooks
Private Facebook community & support
All future updates
Lifetime access (no month payments)
BONUS: Remote Business Ideas
FAQs
>> Is this for new or established entrepreneurs?
Both. The 90-day success paths are designed to meet you where you're at. If you're just getting started in business, you'll start with the first step. If you've already been working with clients, you'll start with the aspect of your business that you want to improve.
Regardless of your stage of business, you'll benefit from connecting and working along with others in the community, as well as the library of templates, documents and SOPs.
>> Does the program work if I'm outside of the United States?
Absolutely! There are entrepreneurs from Canada, Australia, Singapore, South Africa, Italy, New Zealand, England and others who are working on growing their agency & income sites.
>> Can I ask questions?
Yes! Next Level does include a support community so you can ask questions whenever you need to.
There is also an abundance of resources available to you that expand on all areas, including previously recorded trainings and Q&A sessions to make sure you have all the clarity you need.
Hundreds of entrepreneurs have gone through this training and it has continued to be expanded and updated so you have everything you need to be successful.
>> Do I have to provide web design and SEO?
Nope. This is your business. Your job is to provide the service or services that help get results for your clients. Some entrepreneurs provide web design or SEO, while others provide Facebook Ads and other services.
>> Is there a guarantee of success?
Nope, sorry. Only you can guarantee your success. You have to choose to show up and follow the process. That can't be done for you.
This is not a get rich quick scheme and your business isn't going to create itself. Will this work if you put in the work and follow the process? Yes. But YOU have to show up and put in the work. What you receive helps you bypass a LOT of time figuring it all out yourself, creating systems and learning how to serve clients in a way that generates results.
>> Do I have to pay for updates & new trainings?
No, once you join Next Level, you receive access to all new training, newly added SOPs as they are created as well as long as you are a member.
What Other Entrepreneurs Like You Say…

Joining gave me the confidence to choose a direction and to narrow my niche down. Within 90 days of joining I closed over $10,000.
Meghan H. // Digital Marketer

Well explained. Good quality & helpful. Chistine is excellent and it's very clear she has wide experience in SEO and the business of SEO. I am learning so much and being introduced to a myriad of helpful tools I never knew existed, as well as a cohesive overall strategy for getting new clients.
Ben I. // SEO Agency Owner

Christine provides a fantasic way to simplify and streamline how to think about finding and closing great web design and SEO clients. She is pleasant and extremely knowledgeable. Highly recommended for any SEO or web dev starting out and looking to land high quality clients.
Mike K. // Web Designer

Excellent advice. If you need more clients, then you need this. Well worth the investment. Christine is great at answering questions. Highly recommended.
Sirus A. // Web Design Entrepreneur

It's great to see help with mindset like dealing with fears and getting out of our comfort zones that you won't find elsewhere.
Michael Q. // Entrepreneur

Very succinctly and expertly answered many of my questions on where to actually start. Thanks for assuaging most of my doubts as well. I feel more confident then ever.
Anthony A. // Web Designer

She's reactive (answers your questions), very clear, honest and most of all she really wants you to succeed.
Hitch B. // Developer

I'm always impressed with the depth and detail Christine goes into. She helps build confidence and has the actionable steps to make things happen and get results. This has helped me immednsly!
John S. // Entrepreneur

Lots of great ideas included. I love the specificity. Everything is easy to implement and is structured logically. Happy that I've come away both with new ideas and confidence that they work.
Matt F. // Entrepreneur
Ready to Make Things Happen?